meld wallpiece
Each SkLO meld wallpiece consists of two complementary colored spheres, each approximately 6″ (15cm) in diameter fused together while molten. Each includes one opaque, and one transparent color. The spheres are cut, ground and polished on the back to lie flat against the wall. They hang on a screw that comes with a protective plastic cover – two screws are required for certain orientations. Meld are meant to be used in multiples to create wall installations of infinite possibility.
Available in three color palettes.
Mounting hardware included.
All glass dimensions are approximate – handblown glass dimensions vary by nature and intent.
Handblown in the Czech Republic.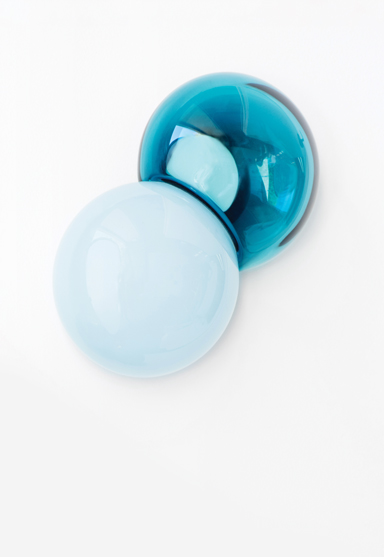 blue palette 11.5″L x 4.5″H x 6″W (29x12x15cm)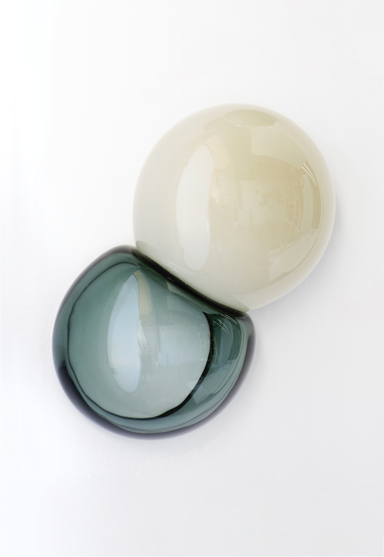 gray palette 11.5″L x 4.5″H x 6″W (29x12x15cm)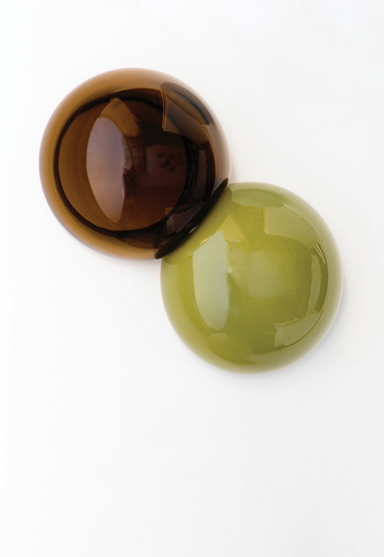 green palette 11.5″L x 4.5″H x 6″W (29x12x15cm)