kin object
The SkLO kin objects are large cones of handblown glass with opaque colors at the bottom that fade to clear at the top.
Three sizes.
Available in opaque white glass only.
All glass dimensions are approximate – handblown glass dimensions vary by nature and intent.
Handblown in the Czech Republic.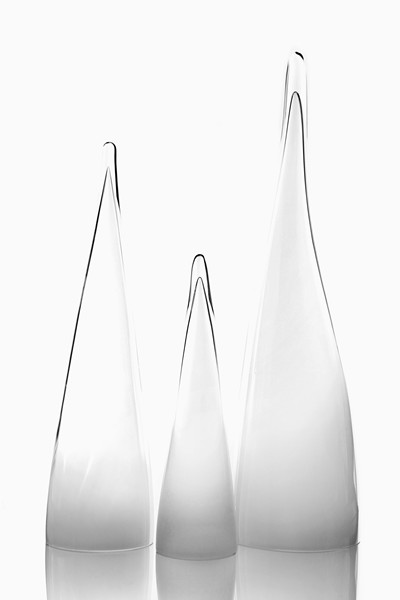 medium white / small white / large white 26″H x 7″Dia (66x18cm) / 20″H x 5″Dia (51x13cm) / 32″H x 9″Dia (81x23cm)