join vessel
The SkLO join vessels are two-color forms composed of two separate cylinders of glass fused together while hot. The bottom cylinder has a ground and polished edge, the top has an off-center neck. The color combinations are complementary, the palette bright. Heights from 14″-24″ (36-61cm).
Available in five unique sizes, colors available only as shown.
All glass dimensions are approximate – handblown glass dimensions vary by nature and intent.
Handblown in the Czech Republic.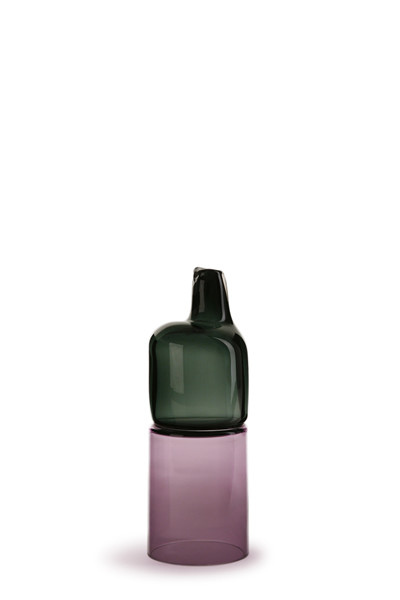 smoke/hyacinth 14″H x 4 3/4″Dia (36x12cm)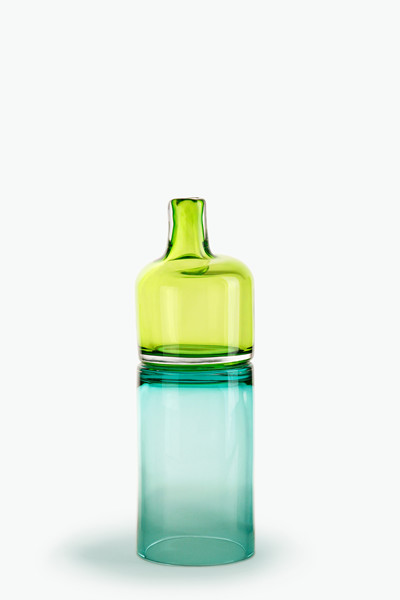 olive/turquoise 18″H x 5 1/2″Dia (46x14cm)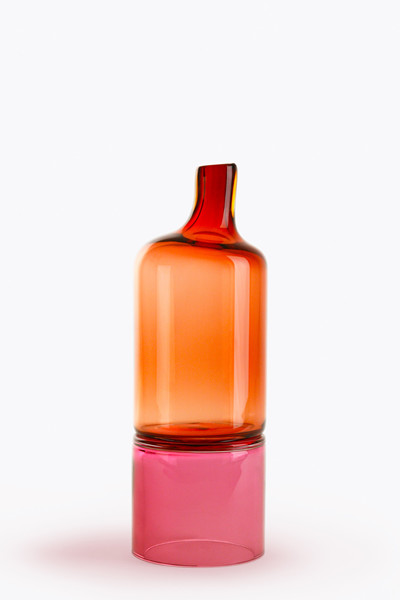 brick/fuchsia 20″H x 6 1/4″Dia (51x16cm)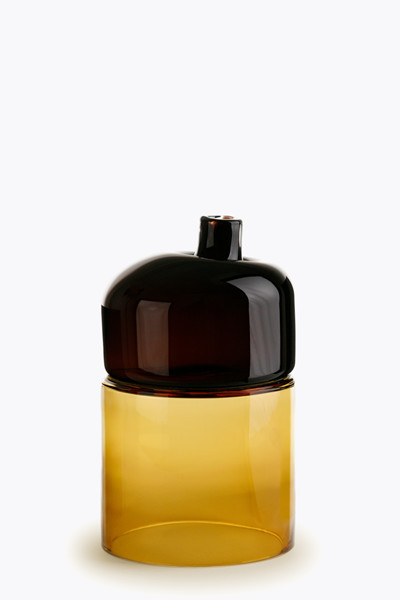 brown/amber 17″H x 9″Dia (43x23cm)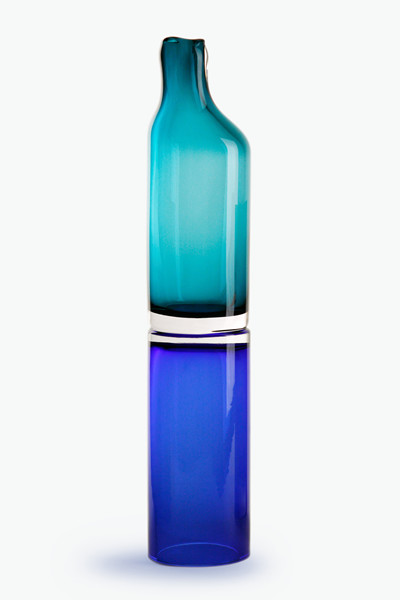 lagoon/cobalt 24″H x 4 3/4″Dia (61x12cm)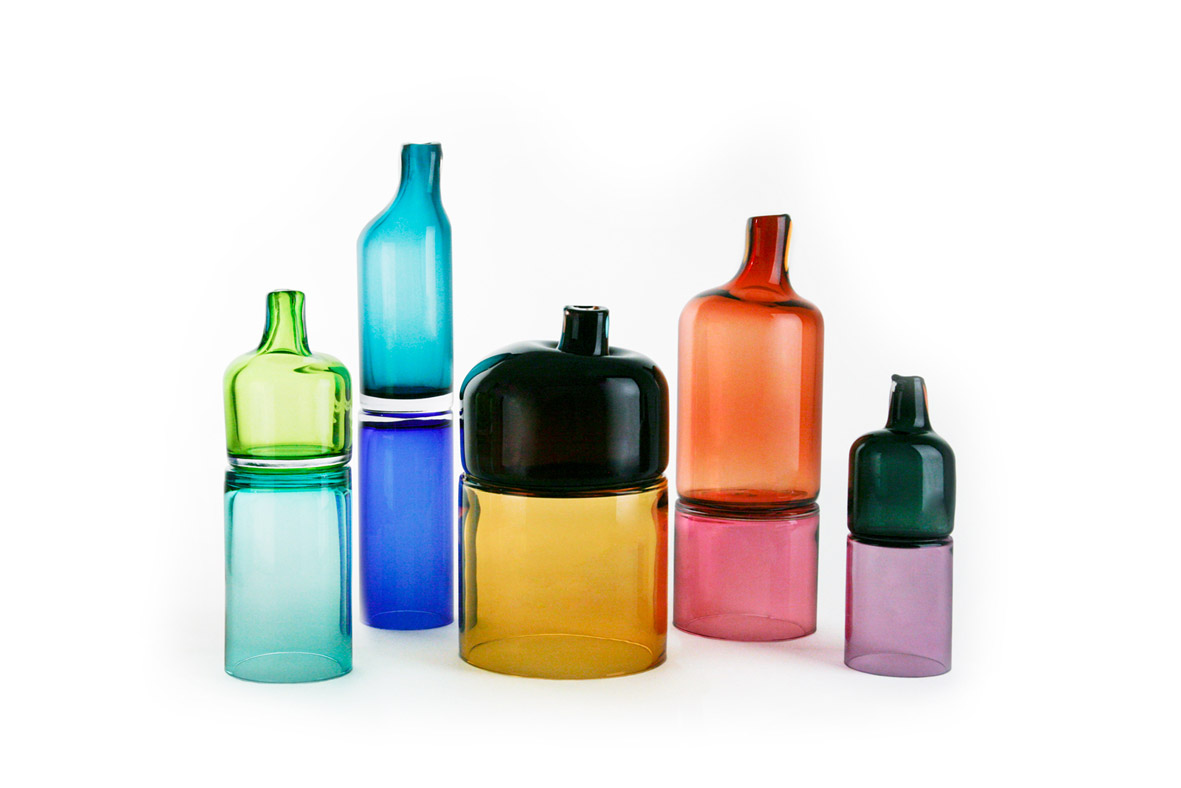 from left: olive/turquoise, lagoon/cobalt, brown/amber, brick/fuchsia, smoke/hyacinth