fill vessel
SkLO fill vessels are internally-mirrored vessels of handblown glass with flat central "windows" of clear solid transparent glass. Each fill vessel starts out as the same shape, and the final shape ("full", "trim" or "cut") is determined by where the piece is cut. The mouth and bottom are ground and polished. The internal mirroring is delicate and makes these pieces unsuitable for functional use, arrangements, or holding liquids.
Two colors available.
All glass dimensions are approximate – handblown glass dimensions vary by nature and intent.
Handblown in the Czech Republic.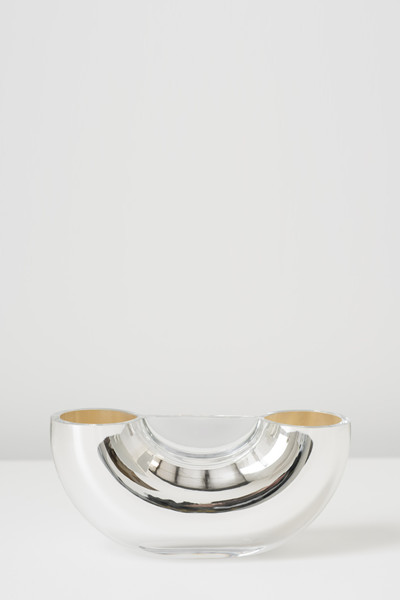 cut/silver 7″H x 9″W (18x22cm)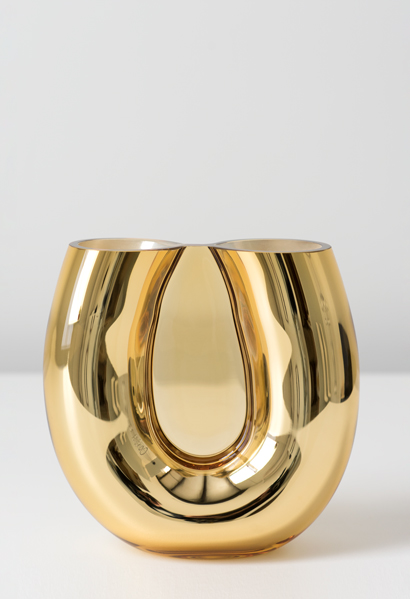 trim/gold 9.5″H x 9″W (24x22cm)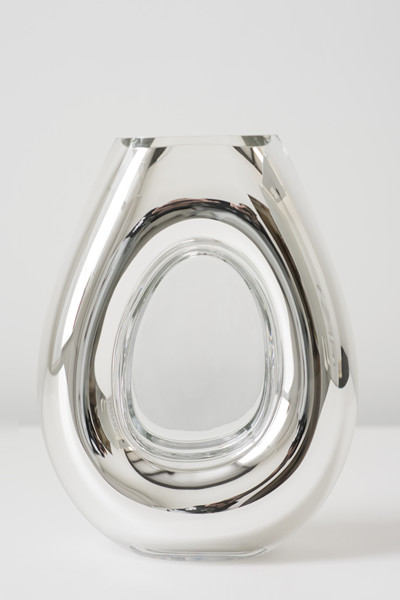 full/silver 13″H x 9″W (33x22cm)