double vessel
Two individually handblown tapering glass vessels are joined together, back-to-back, while hot on the pipe. The two vessels are of two complementary colors, and the mouth of each is cut and polished. The double vessel is an expression of the skill of the Czech glassblowers behind SkLO designs.
Available in three color palettes.
All glass dimensions are approximate – handblown glass dimensions vary by nature and intent.
Handblown in the Czech Republic.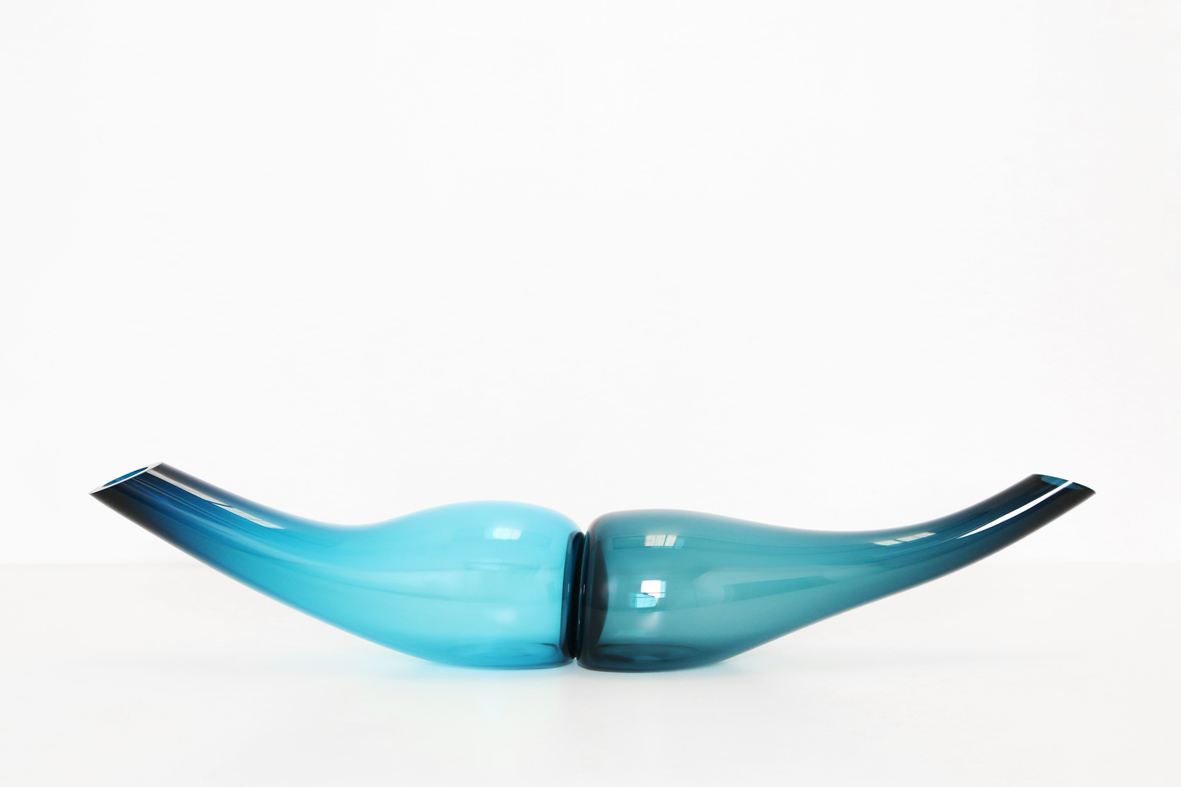 aqua palette 33.5″L x 7.5″H x 6″D (85x19x15cm)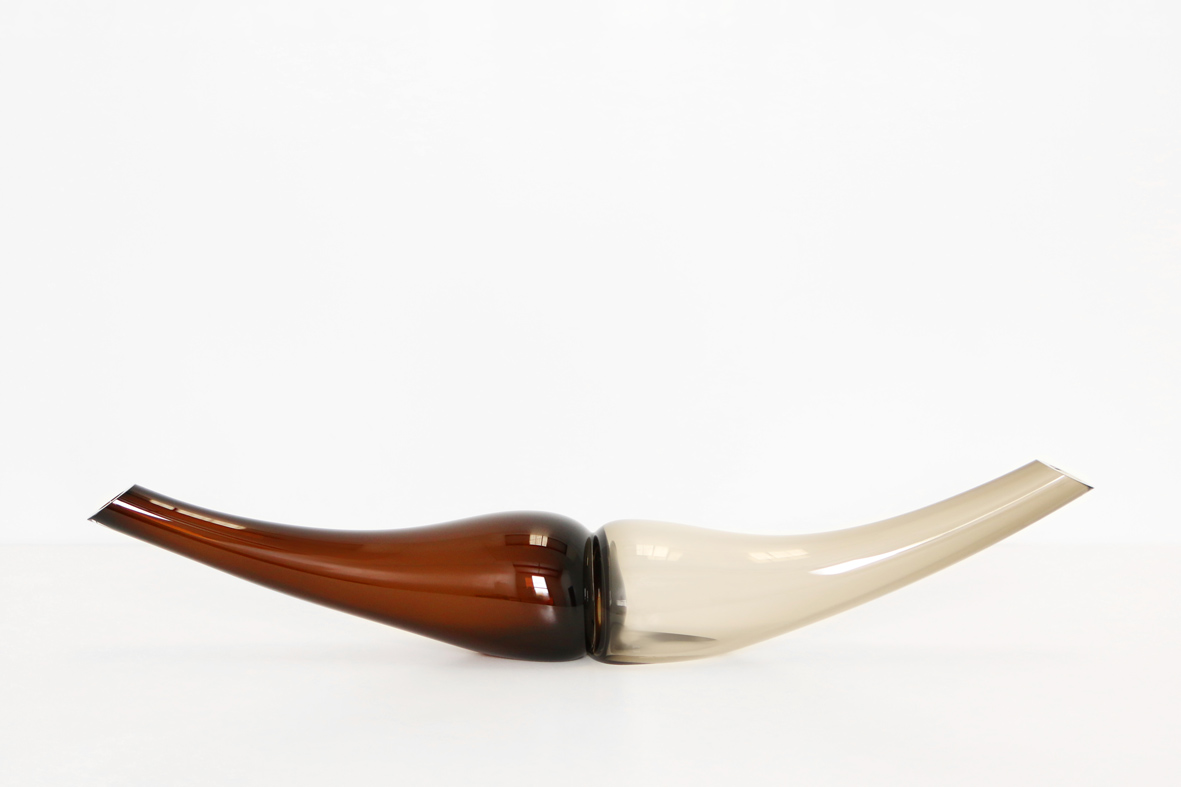 olive palette 33.5″L x 7.5″H x 6″D (85x19x15cm)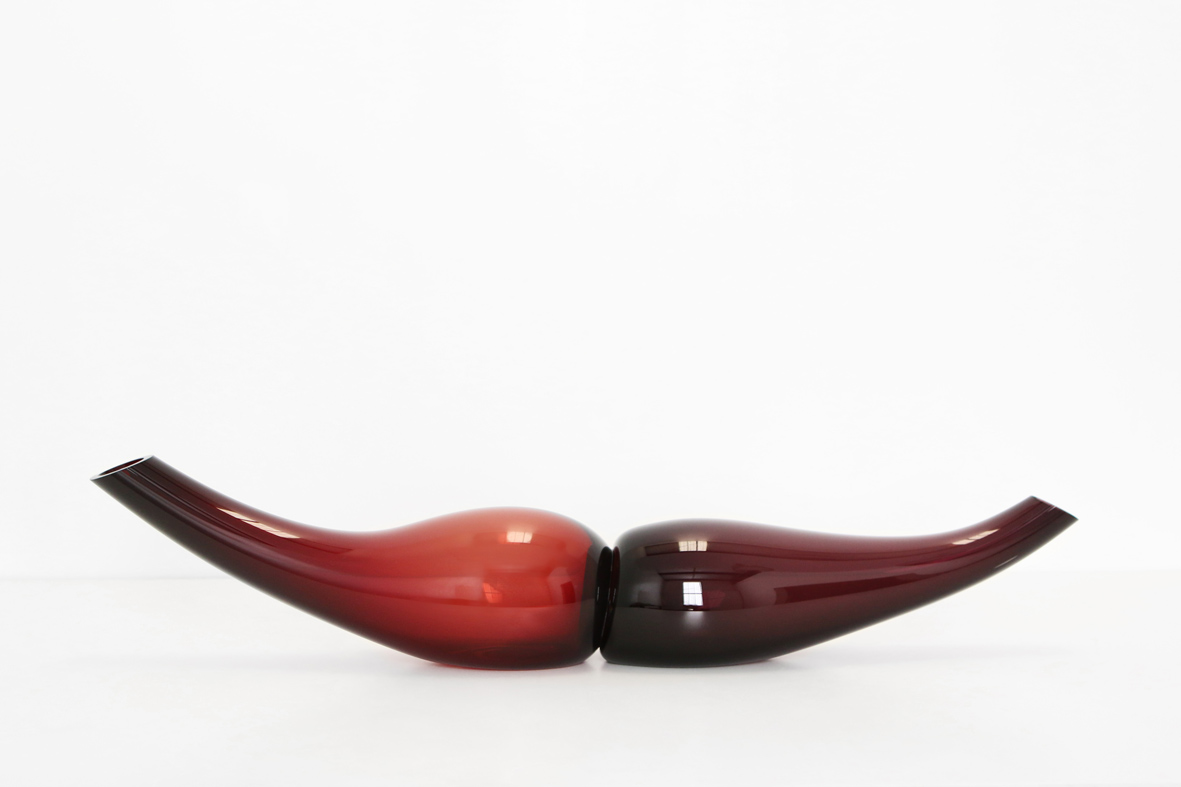 ruby palette 33.5″L x 7.5″H x 6″D (85x19x15cm)