branch wallpiece
The SkLO branch wallpiece has handblown spheres of Czech glass on an organic handmade steel armature. It has two circular wallplates that each have two screws for mounting to the wall. The glass spheres are handblown and each has a double-dipped open mouth – no two are exactly alike.
Glass available in four opaque colors. Steel armature available in dark oxidized finish only.
All glass dimensions are approximate – handblown glass dimensions vary by nature and intent.
Handblown in the Czech Republic.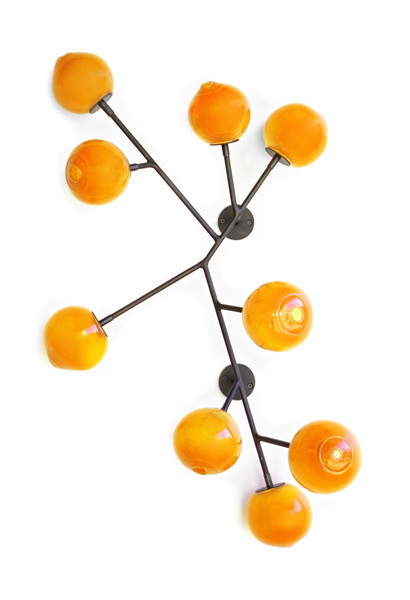 curry 34″H x 24″W x 5″D (86x61x13cm)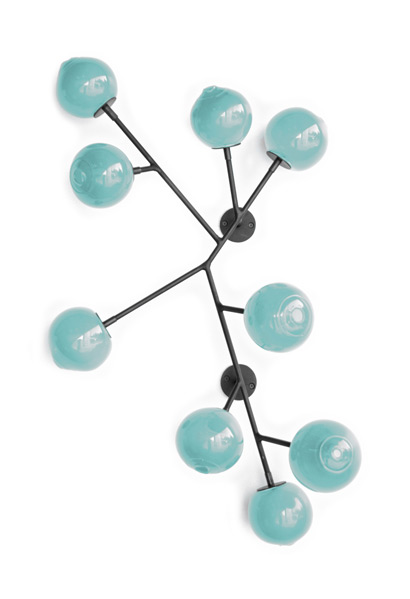 new blue 34″H x 24″W x 5″D (86x61x13cm)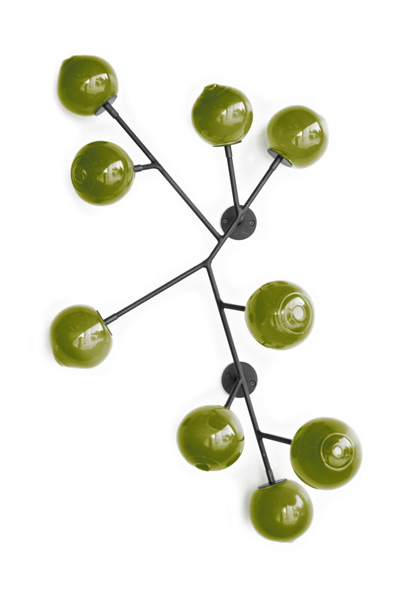 pea green 34″H x 24″W x 5″D (86x61x13cm)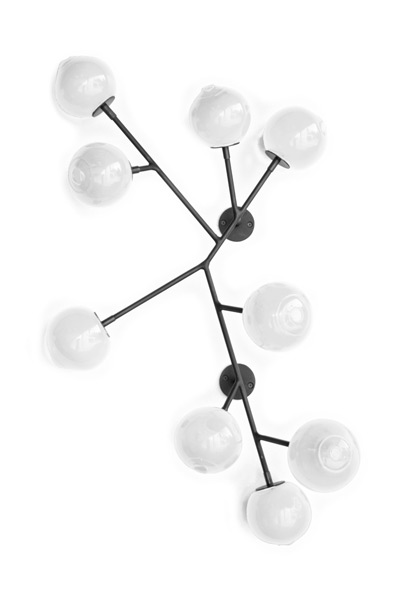 white 34″H x 24″W x 5″D (86x61x13cm)