bell jar object
The SkLO reinvention of the classic bell jar, rendered here in substantial handblown Czech glass, includes three different sizes and proportions rendered in four glass colors. The SkLO bell jar has an open neck with fire polished top edge, and an open bottom with ground and polished edges. These sophisticated modern updates on the classic work on their own as objects, or can be used to present other objects in the traditional bell jar presentation.
Three sizes, four colors (including clear).
All glass dimensions are approximate – handblown glass dimensions vary by nature and intent.
Handblown in the Czech Republic.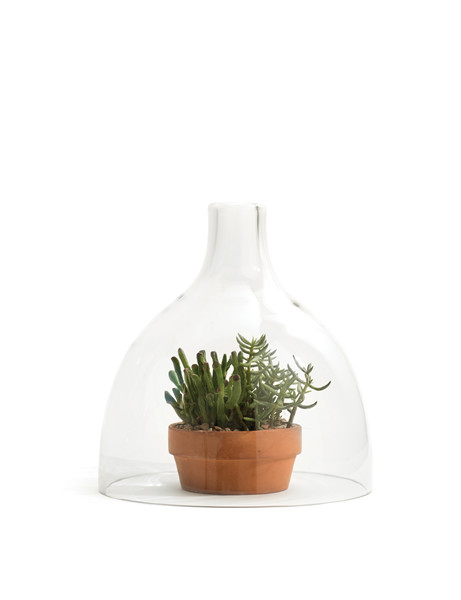 small/clear 10.5″H x 9″Dia (26x23cm)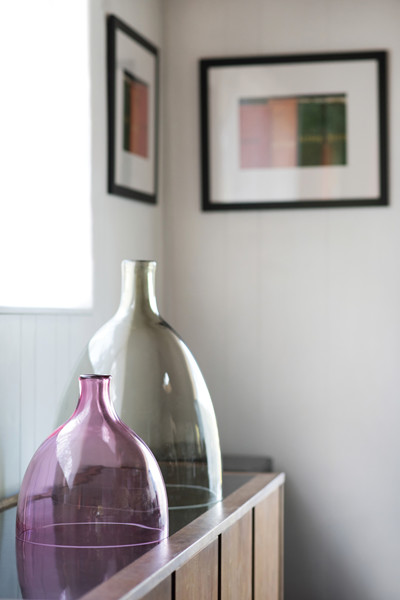 from left: small/light red, tall/olivin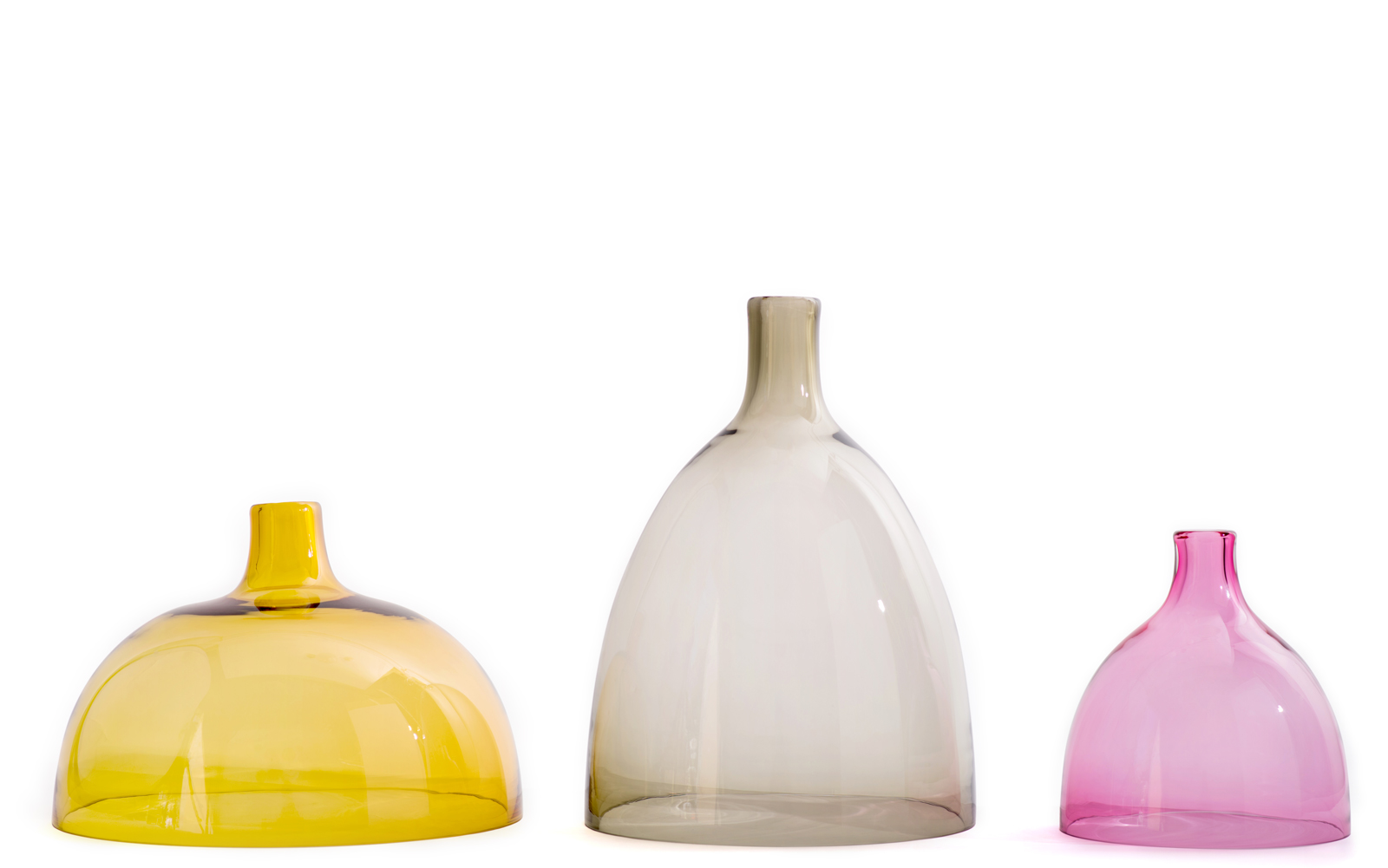 from left: wide/amber, tall/olivin, small/light red